More specimens need to be collected to confirm the status
of this subspecie on Island by Dr Askew.
Dr miller of the Mc Guire Center in Florida has confirmed that
this specimen to be Panoquina ocala.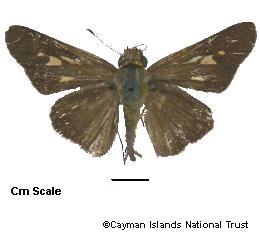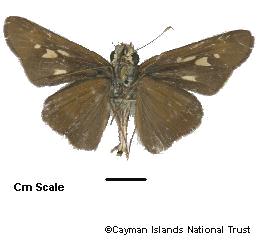 © Justin Uzzell
Collector: Joanne Ross
Plate 32, #20
This butterfly is similar to Panoquina lucas below,
notice the distinctive oblique submarginal row of lilac-white spots
on the under surface of the lower wing, it is missing on Panoquina ocala.